SHAMWARI GAME RESERVE

Eastern Cape
Shamwari Private Game Reserve is one of the most successful private conservation initiatives in Southern Africa coupled with responsible tourism and the most luxurious means of experiencing your African safari adventure. Situated in the Eastern Cape, South Africa, Shamwari Game Reserve is the malaria-free, safari holiday you've been searching for. Accommodating family, friends or business associates, our facilities, coupled with our spectacular location and passion for the environment, make this an unforgettable destination.
Shamwari Private Game Reserve incorporates 6 luxury lodges, all of which are 5 star graded. Each one has its' own unique energy and essence, designed in harmony with their surroundings, where guests can experience nature in supreme comfort.
We pride ourselves and our actions in conserving a vanishing way of life. Join us for a once in a lifetime experience to empower, engage and educate yourself with our conservation efforts at one of our awareness centres.
Ian Player Rhino Awareness Centre – An educational awakening about the plight of a rapidly depleting species, and what we can do to help.
Born Free Big Cat Sanctuary – A public awareness and rescue effort aimed at shining a light on the circumstances of wild animals confined in impoverished, captive environments.
Wildlife Rehabilitation Centre – A first-hand encounter with our passionate on-site vets, who care for young, injured and abandoned animals, which are to be re-released back into the wild.
The name for this Shamwari lodge comes from the African greeting, pronounced "By-ye-ti". The English translation for this word is "I salute you" and is one of the warmest welcomes in the African culture in this area of the country. For a luxurious, malaria-free experience, look no further than Bayethe Tented Lodge. This tented paradise offers guests the opportunity to immerse themselves in utter tranquillity, surrounded by the rich vegetation of this unique location that provides privacy and a feeling of seclusion with spectacular views of the African bush.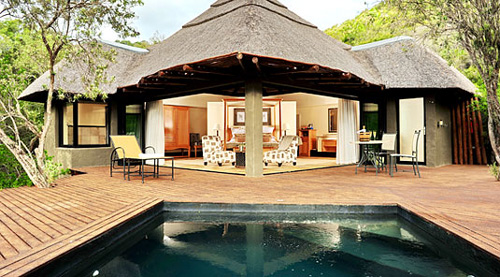 Surrounded by imposing mountain cliffs, this lodge boasts elegant ambience amid nature's beauty. Each suite, a secluded haven to unwind in sheer comfort.
A sophisticated safari experience, Eagles Crag Lodge provides exclusivity and spectacular views. Making efficient use of its idyllic setting, guests can immerse themselves in nature's magnificent beauty and marvel at the lush vegetation and rocky cliffs that surround this luxurious property.
Nestled away to ensure ultimate privacy, an authentic African safari experience awaits. Eagles Crag Lodge captures the essence of the mighty predator as well as the unprecedented perfection that nature offers. The lodge comprises suites fashioned of glass and stone. To ensure an unforgettable experience, Eagles Crag offers uninterrupted views of the surrounding rock faces where eagles soar.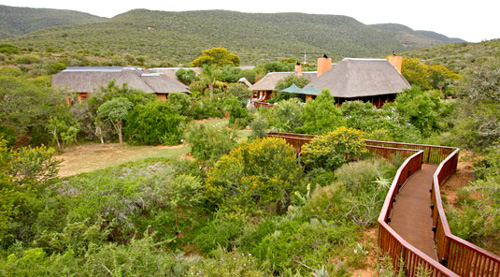 An exclusive Villa tucked away in the valley bushveld, ideal for a private tailor-made safari experience.
Tucked away in the depths of the bushveld lies the tranquil Lobengula Lodge. This private lodge experience has been designed to resemble a traditional African kraal, boasting panoramic views of the mountains and valleys. Staying here means that you also have the option to book the whole lodge exclusively.
For a private and fulfilling experience that you and your party won't forget, consider a retreat into nature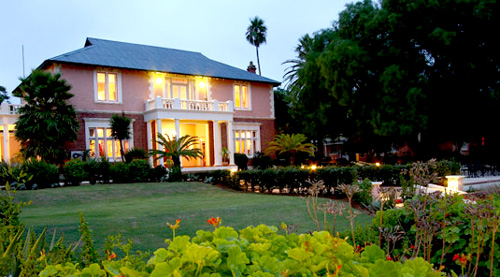 Refined elegance from a bygone era, offering colonial style accommodation and overlooking magnificent plains teeming with wildlife.
Long Lee Manor, originally built in 1910, offers a distinctive Colonial experience. This splendidly restored Edwardian Manor House offers guests refined comfort, congenial service and enticing cuisine in the African bush. Long Lee Manor accommodates 38 guests in elegant en-suite rooms, all with air-conditioning and heating, as well as family suites for the children. Sumptuously prepared meals are enjoyed in the main dining room or around the open blazing fire at the Barn. Between game drives guests can laze around one of the two pools, relax in the beautifully appointed garden lounge, or experience a rejuvenating treatment in our spa.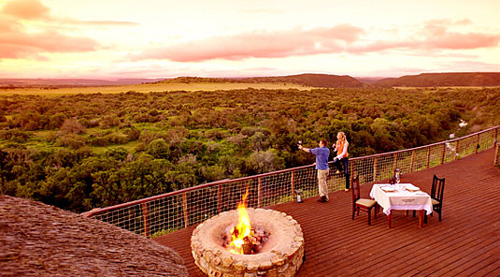 Warm and welcoming child friendly accommodation, which includes luxury amenities and our 'Kids on Safari' programme.
Riverdene Family Lodge exudes elegance and comfort in a secure environment, offering you and your family a full African safari experience. Here you will enjoy sunsets under the expanse of the African sky, leaving you and your loved-ones with memories to treasure forever.
Surrounded by a wealth of natural beauty, Riverdene Family Lodge overlooks the widespread bushveld of the Eastern Cape. The lodge has a warm, welcoming feel and is the perfect place for families to bond for hours as gentle giants roam freely in the distance.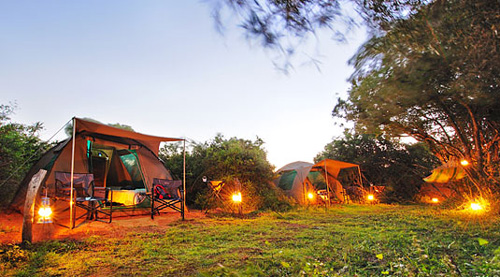 Overlooking the Bushman's River and scenic plains, this lodge offers contemporary comfort, ideally suited to families, groups and friends in 5 luxury.
For exciting, luxury safari accommodation that's suitable for the whole family, consider booking your next holiday at Sarili Lodge at Shamwari Private Game Reserve. This lodge not only boasts majestic views of the Bushman's River and the grassy plains but also offers supreme comfort, magnificent sunsets and a wildlife experience that you'll never forget.
During South Africa's summer season, Shamwari Game Reserve expands its offerings even further by opening the Explorer Camp.
This once-in-a-lifetime experience takes guests on a guided walking safari of the surrounding land, allowing you to get up close and personal with nature. Each tent is luxuriously furnished for comfort in the wilderness.
Our wilderness bush camp itinerary comprises a min 2-night trail, Operational Tuesday & Wednesday and Friday, Saturday with an optional 3rd night (Sunday) on request. The camp operates from October to April.