Western and Eastern Cape, South Africa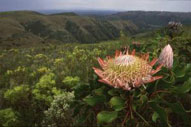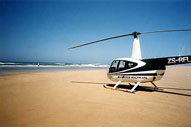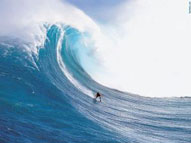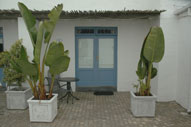 Cape Town is one of the most popular long haul destinations in the world.
Summers are packed with international and domestic holidaymakers and while June to September are slightly cooler (temperatures range from 7º to 24º C (45º to 75º Fahrenheit), they are no less exciting. These months bring much needed rain to the Western Cape. This is a time to enjoy good food and wine at our excellent restaurants and spectacular wine estates, and stay over in our wide range of accommodation venues throughout these two South African provinces.
This is also a good time to indulge yourself in the arts, culture and heritage of this creative and historic city; be it theatre, art exhibitions, live music or one of the many fascinating museums. Browse antique stalls in Church Street, do a historic walking tour of the city or find hidden treasures at the antique shops in Kalk Bay. Outdoor activities continue unabated throughout the year with many Capetonians taking advantage of the temperate winter climate to enjoy nature; be it surfing, running, cycling, paragliding or hiking on Table Mountain. This period also sees the annual arrival of whales to our oceans with thousands of our giant friends arriving en-masse to enjoy our warm coastal waters. The sight of a fully grown Southern Right Whale launching itself clear of the water is one of life's great experiences. Dolphins also populate our oceans and sightings of large groups are not uncommon.
Springtime also sees an explosion of flowers on our mountains, in our nature reserves and on the side of the road. Visit Postberg Nature Reserve in August and September for a floral experience you won't forget.
The Cape Winelands, for body and soul! Engage your taste, smell, sight and awaken your sixth sense! There are 1000's of things to do then some wine!
As our name suggests, the Cape Winelands is the largest wine producing region in the Western Cape. With a selection of over 200 cellars to choose from, you are guaranteed to taste some of the finest wines in the world. Experience our rich historical and cultural heritage while visiting quaint villages and vibrant townships, museums and galleries, theatres and festivals.
There are activities such as game viewing, 4x4 trails, abseiling, kloofing, rock climbing, tractor and mountain bike riding, horse and camel riding. Visit the largest maze in the Southern Hemisphere. Experience exceptional beauty in a less conventional manner. Enjoy a birds eye view from a glider or whilst skydiving.
Laidback lekker includes guided nature walks, golfing, bird watching or fly-fishing. You will soon discover that the Cape Winelands offers you an adventure, no matter what the season! Adrenalin adventure aside, its also all about the following: Indulgence of Body & Soul; Food & Wine Taste Sensations; Celebrating Democracy & the Freedom of our People; A Journey into History & Culture; Freshest Local Produce! Here too we have some of the finest accommodation vebues on offer in this beautiful region of South Africa.

In the Overberg you will discover the wild flowers as you experience the Overberg's winter floral displays. These floral jewels embrace mountains, valleys and coastal areas. The Overberg is home to an immense diversity of wild flowers and fynbos, many which are unique to the region.It is during winter that the less travelled roads are bordered by a colourful array of flowers. The many botanical gardens, parks and nature reserves exhibit these special flowers throughout the winter months.
Its a world of olive farms, hand-crafted cheeses, wide open skies, craggy mountain passes and the jealously guarded Fynbos Floral Kingdom. Pinot Noir honey, country farmstalls, hand-blown glass and even our very own wire-work Prince!
The Cape West Coast's heritage is a product of diverse cultures such as the original Khoi inhabitants, whose rock art is still in evidence in the region today, and European missionaries who established seven mission stations throughout the region. It also houses beautiful restored buildings, like the birthplace of General Jan Smuts, museums, the grave of poet, doctor, novelist and food expert Louis Leipoldt and sites where the Anglo Boer war skirmishes took place.
The Cederberg Mountain is home to the most diverse and detailed rock art, a legacy left by hunter-gatherers centuries ago. There are hundreds of rocky overhangs and caves with fine examples of rock art. These paintings may be anything from 300 to 6000 years old and are sensitive to damage. They are an integral part of wilderness areas' fascination and visitors should discover them for themselves. Rock art is protected by the National Monuments Act and vandals who deface rock paintings face fines of up to R10 000 or two years imprisonment, or both. Cederberg offers some of the most awe-inspiring rock formations in the country such as the Wolfberg Arch and Maltese Cross.
The Cape West Coast is synonymous with fishing, fishing and fishing - you can enjoy quaint beach dining on the freshest seafood you will ever have at Lamberts Bay and Saldanha Bay, and this is the area rich in bird-life along this coast of plenty.
The Garden Route and Klein Karoo's natural assets (just for starters) will have you question ever wanting to leave this idyllic spot! The Garden Route and Klein Karoo spans from Witsand's whale birthing haven in the west to Plettenberg Bay's beach, polo and party-going pleasures. Then there's the arid geological basin along the interior, wedged between the fynbos-rich Heidelberg in the west and Uniondale's eastern sheep farming and rock art treasures.
Its all about an abundance of blue skies, white sand beaches, rolling oceans, mountain scenery, indigenous fynbos, ostrich antics and local hospitality. A place where you can travel along routes where you are often alone on the open road or make for the malls and beaches on packaged tour comforts. Golden vineyards, sun-drenched orchards, pin-drop-silent forests, sweeping lakes and birds eye view passes add to the mix. Beach junkies are spoiled for choice. Stilbaai's assets include treasures from the Stone Age and the Khoi people. Mossel Bay and Albertinia share the pleasure of bungee jumping thrills with Plettenberg Bay. Mossel Bay prides itself on offering the diverse experience of game viewing and that of stringing a hammock along beaches in the world's second most temperate climate. Wilderness and Sedgefield are in the Lakes Region, while golf, green coastal treasures and malls rate among George and Knysna's endless offerings.
With a smorgasbord of activities, its all about sport, sun-kissed smiles and Outeniqua Choo-Tjoe steam train adventures... Leap into paragliding oblivion at the Wilderness, or embark on Mossel Bay shark cage diving shenanigans. Try the bungi jump from the Gouritz River Bridge, which is flanked by Albertinia and Mossel Bay. Golf it up at George. Mossel Bay, on the other hand, allows you to quad bike and game view literally at one sitting. Hiking and other mountainous exploits are notable at Knysna, Plettenberg Bay, and in the Oudtshoorn vicinity, while polo and all matters equine are de rigeur at Plettenberg Bay.
Southern Right whale watching (mid- June-November) rates as a key highlight at Witsand, Stilbaai, Mossel Bay, Wilderness, Knysna and Plett. Be sure to explore marine marvels on a sea kayaking, SCUBA or snorkelling exploration, or get stoked surfing it up at Stilbaai's Point and the adjacent Groot Jongensfontein, Mossel Bay's Peninsula, George's Victoria Bay, or at good ol Plett. Ostriches and caves are par for the course at Oudtshoorn.
Trawl malls, craft markets and quaint country stalls as you hunt down local creative endeavours. Friendships forged at Mossel Bay, George, Oudtshoorn, Knysna and Pletts' inter-cultural township offerings seal the experience.
The Eastern Cape boasts a remarkable natural diversity, ranging from the lush, evergreen Tsitsikamma Forest to the rugged Baviaanskloof Wilderness Area, the southern slopes of the Drakensberg and the arid Great Karoo. It is known as the land of rolling hills, endless sweeps of rocky coves and sandy beaches, towering mountain ranges and verdant forests.
The main feature of the Eastern Cape is its astonishing coastline, which is a paradise for water sports enthusiasts; surfers ride the perfect waves, anglers reel in king-size catches, and board sailors revel in the challenge of the wind. Fine accommodation and splendid facilities ensure that there is something for every one!
Whether you're in the mood for an informal seaside escape, an encounter with the Big Five on safari, or a choice of scintillating city diversions and rich natural tourist attractions, you're sure to find what you're looking for in the Eastern Cape. The Eastern Cape is undoubtedly one of the most beautiful and interesting regions in Southern Africa.
The Eastern Cape offers unlimited adventure possibilities in a virtually unspoilt part of the world with a wealth of fauna and flora, including the big 5 and has some of the best Game Reserves not just in Africa, but in the world. For the ultimate in beauty and relaxation, visit the Eastern Cape - naturally, South Africa's best!
Where else can you surf the world's biggest waves, ski down the only snow slopes in Africa, go on a `big seven safari, visit the birthplace of Nelson Mandela and bungee the highest bridge in the southern hemisphere? The Eastern Cape, of course!
The second largest of South Africa's nine provinces, the diverse Eastern Cape landscape ranges from the dry desolate Great Karoo to the steamy forests of the Wild Coast and the Keiskamma Valley. The area also embraces the fertile Langkloof, renowned for its rich apple harvests, and is cradled by the mountainous southern Drakensberg.
Here, widespread hills are juxtaposed with sandy beaches; here small-town South Africa comes to greet you gently offering hospitality and friendship and asking for nothing in return. This is where the `big seven roam, and where the tropical forests share their space with abundant birdlife and nature at its most generous.
Overview
The shoreline of this province extends from the Umtamvuna River in KwaZulu-Natal, to the Storms River mouth on the scenic Garden Route, in the west, and stretching inland, to the north, bordering on Lesotho. Today, the Eastern Cape incorporates the previously independent `homelands of the Ciskei and Transkei. Despite its colonial past, the Eastern Cape remains the home of the Xhosa-speaking people of South Africa.With its almost seven million people, the Eastern Cape has the third-largest provincial population, living on about 169 600 km2 of land.
Climate
The Eastern Cape climate varies considerably but has, a year-round holiday climate. The Eastern coastal regions enjoy hot summers and moderate winters and Port Elizabeth experiences a daily average of 7 hours sunshine. Northern regions are much cooler. Certain areas receive rain throughout the year albeit erratic.
Off-The-Beaten Track
The Eastern Cape offers unlimited adventure possibilities in a virtually unspoilt part of the world. A number of routes can be taken off-the-beaten track. However, road infrastructure can be limited at times so, ensure that you have the right vehicle, adequate directions and safety instructions to ensure the best possible experience.