SAMARA PRIVATE GAME RESERVE

Eastern Cape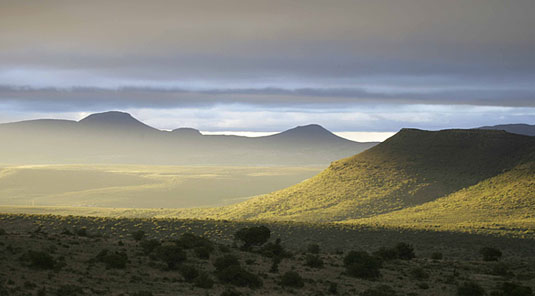 Samara Private Game Reserve is situated in the Malaria Free Great Karoo - Eastern Cape in South Africa. Approximately 3 hours drive from Port Elizabeth and this game park offers a very different wildlife and scenic experience.

The Game Reserve incorporates Mountains of the Aasvoelberg and plateaus, and then the vast plains of the Great Karoo, the Plains of Camdeboo. Samara has undergone transformation, from being a number of fenced sheep farms it is now a 27,000 ha sanctuary to a large variety of wildlife. The majority of animals endemic to the area have been returned and are thriving. There are 60 mammal species on Samara with specials such as Cheetah, Mountain Zebra, White and Black Rhino and a large number of regularly seen Aardvark.

The topography of Samara Private Game Reserve is stunningly beautiful. Incorporating four different biomes, with access to the upper plateaus there are amazing panoramic views of the mountains and plains. Since opening to the public in 2005, Samara has been recognised as an outstanding wildlife destination dedicated to conserving a very special part of the Karoo and its wildlife.
KAROO LODGE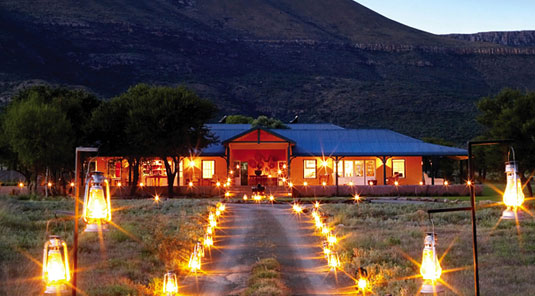 Karoo Lodge, Nestled in an amphitheatre of mountains the farm-house styled buildings with deepwrap-around verandas, comfortable public rooms, and large gardens, give an air of Colonial charm. The garden suites and main Lodge rooms offer elegant luxurious air-conditioned accommodation, complimented by the friendly service and delicious cuisine.

At a Glance
Garden Cottages with private bathrooms and indoor & outdoor showers
Lodge bedrooms with bathrooms en suite
Private veranda
Air conditioning
Hairdryer, in-room safe, telephone
Lodge pool
Sitting room, dining room & bar at the main lodge
Outdoor boma
Children's play centre
Safari shop
Spa treatments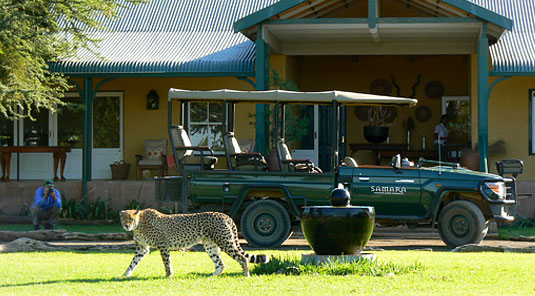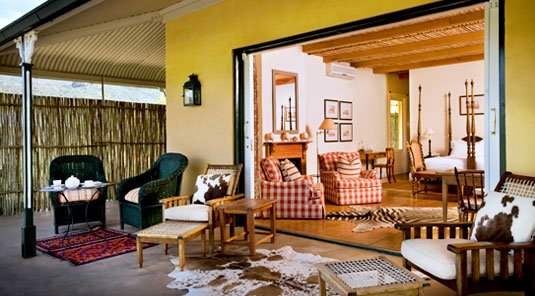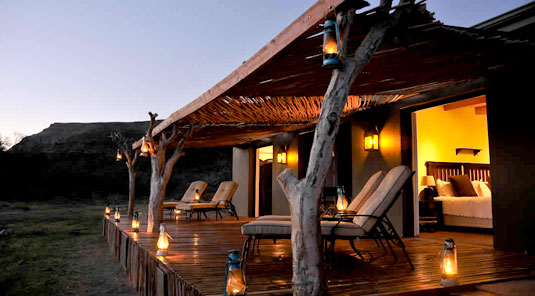 MANOR AT SAMARA



The Manor at Samara Private Game Reserve is for the exclusive use of up to 8 guests in four luxurious, air- conditioned rooms, each with private bathroom en suite, with free-standing baths. Services include a personal ranger, chef and butler.
The Manor, an historic homestead, has magnificent views of the Karoo mountain landscape. In particular from the 21m infinity pool which overflows into a natural water hole at which wildlife visit regularly, early mornings and/ or late afternoons..
Dinner venues are various, a boma, on the veranda, the dining room and even the breakfast room as well as various out in the bush dinning experiences.

At a Glance
4 Luxurious bedrooms
Bathrooms en suite
Air conditioning
Hairdryer, in-room safe, telephone
Lodge pool
Sitting room, dining room & bar at the manor
Outdoor boma
Spa treatments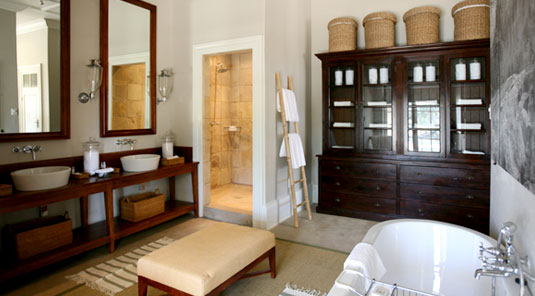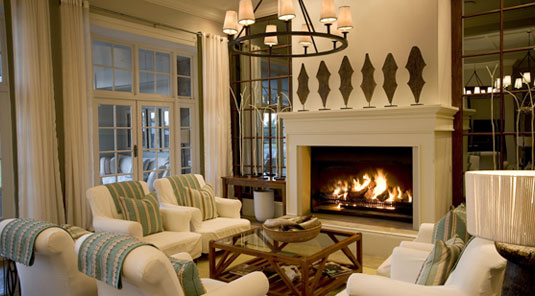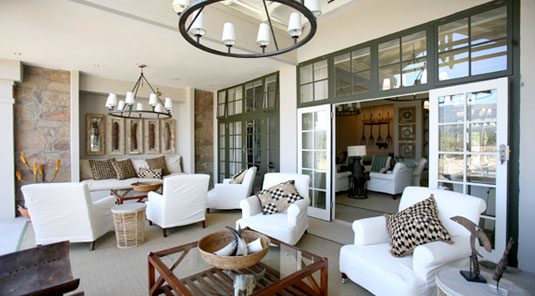 KAROO KITCHEN
Fine dining is experienced at Samara. The rich bush scents of Wild Rosemary and Fynbos are combined with traditional Karoo Lamb and Springbok Loin to create a gastronomic delight that never fails. Meals are all served with quality wines selected from our cellar.
ON SAFARI AT SAMARA
With four of the country's seven biomes, Samara's vast wilderness preserves a complex and diverse ecosystem, providing suitable habitat for over 60 mammal species. Among more common species, such as the Kudu and Duiker, Samara enjoys regular sightings of the secretive Aardvark and the once-endangered White Rhino roam free here.. Cheetah lie, hidden in the scrub, waiting for an opportunity to stretch their legs and test the speed of their prey

Whether ensconced in the comfort of an open game drive vehicler, or hiking through the fragrant Karoo bush, you will feel the deep pulse of the Karoo that makes Samara truly speciall.

Discover the secrets of Samara as you explore the Plains of Camdeboo that once staged the massive migrations of millions of Springbok. Fossils that predate dinosaurs and well-preserved Bushman paintings, offer a fascinating insight into some of the historical significance of our Country's past.
THE AARDVARK CHILDRENS PROGRAMME
Samara's exciting Children's programme centres on the new AardvARK reed enclosure, where children of all ages can cavort amongst giant and miniature wrought-iron cut-outs of animals found on the reserve - giraffe legs more than two metres high and a life-size family of motionless meerkats amongst them. There's a wagon on which to clamber, a sandpit to excavate and weird and wonderful trees and bushes.
The Programme caters to children of all ages, allowing parents to take game drives without interruption from tired small people who will be whisked away into a bush wonderland and indulged in a myriad of activities.